Parintele comunicarii de marketing integrate vine la Bucuresti
Marti, 22 August 2006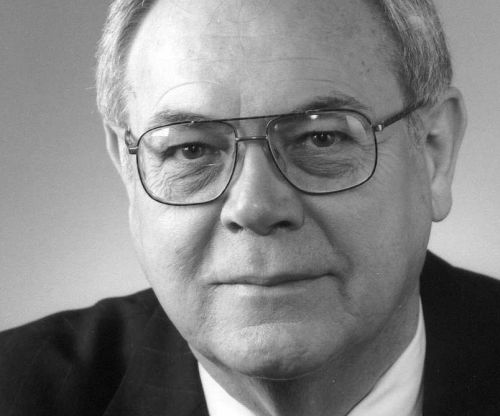 (AdPlayers.ro , Iulian Toma, iulian.toma@adplayers.ro )
Daca vreti sa aflati mai mult despre "Comunicare de marketing integrata", probabil ca cea mai buna cale este sa-l ascultati chiar pe parintele acestui concept. Don E. Schultz (foto) va prezenta acest concept de actualitate si pentru piata din România, în premiera la Bucuresti.
Cu o bogata experienta în marketing, mass-media si publicitate, si una dintre marile personalitati ale industriei de marketing din lume, Don E Schultz va fi prezent, în curând, la Bucuresti, în cadrul conferintei anuale International Advertising Association (IAA), Filiala România cu tema "Next Generation Integrated Marketing Communication". Evenimentul va avea loc la jumatatea lunii viitoare, joi, 14 septembrie, la Hotel Sofitel din cadrul World Trade Center.
Kotler: "Don Schultz este initiatorul conceptului de Integrated Marketing Communications (IMC)"
Philip Kotler, una dintre cele mai proeminente figuri ale marketingului modern, afirma: "Don Schultz este initiatorul conceptului de Integrated Marketing Communications (IMC) si demonstreaza toti pasii strategici care fac ca "noul marketing" sa conduca spre o afacere de success. Recomand aceasta tema tuturor profesionistilor seniori din marketing si comunicare. Don Schultz este un speaker excelent si il recomand cu caldura", adauga Kotler.
Organizatorii promit ca, în cadrul Conferintei anuale IAA, veti afla totul despre Comunicarea de marketing integrata – ce este, ce înseamna ea pentru o organizatie si cum trebuie folosita pentru maximizarea cresterii profitului.
Promotorii evenimentului mai sustin ca Don Schultz va prezenta si câteva studii de caz concrete si va expune pe larg viziunea sa asupra unor teme de actualitate pentru industria de marketing si comunicare precum: evaluarea perfomantei advertising-ului si a mix-ului de marketing sau evaluarea perfomantei investitiei.
Bilete: 150-170 EUR
Oficialii IAA au afirmat pentru AdPlayers si AdPlayers.ro ca biletul de participare la conferinta pe care o va sustine Don E. Schultz costa 150 de euro pentru membrii IAA si 170 de euro, pentru non-membri. Biletele la conferinta anuala "Next Generation Integrated Marketing Communication" pot fi procurate de la IAA România (Tel: 303.48.63 sau irina.iliescu@gmp.ro ).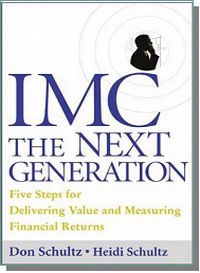 Don E Schultz
Don E. Schultz este în prezent Profesor emerit în Integrated Marketing Communications la Northwestern University, Illinois. Este de asemenea profesor colaborator la Cranfield School of Management, Bedfordshire, UK, la Queensland University of Technology, Brisbane, Australia, si la Tsinghua University, Beijing, China.
Schultz sustine frecvent conferinte în Europa, America de Sud, Asia, Middle East, Australia, si America de Nord pe teme diverse cum ar fi comunicarea de marketing integrata, marketing, publicitatea, promovarea vânzarilor, brandingul si comunicarea de management.
Schultz este editor fondator al publicatiei Journal of Direct Marketing si un editorialist constant la Marketing News si Marketing Management. El a mai fost deasemenea Associate Editor la Journal of Marketing Communications, si în consiliul editorial al mai multor publicatii de specialitate.
El este deasemenea membru al American Marketing Association, American Academy of Advertising, Advertising Research Foundation, Association for Consumer Research, Business Marketing Association, Direct Marketing Association, precum si al International Advertising Association.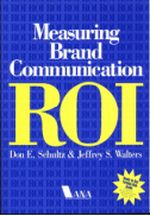 Parintele comunicarii de marketing integrate este autor si coautor a 17 aparitii editoriale printre care se numara Strategic Advertising Campaigns (acum la a cincea editie), Essentials of Advertising Strategy (la a treia editie), Essentials of Sales Promotion (a treia editie), Sales Promotion Management, Strategic Newspaper Marketing si Measuring Brand Communication ROI. Cartea sa Integrated Marketing Communications a fost prima care a tratat domeniul comunicarii de marketing integrate.
Printre cele mari recente carti sau titluri revizuite ale lui Schultz se numara Communicating Globally (2000), Raising the Corporate Umbrella ( 2001). În 2004, alaturi de sotia sa, Heidi, este coautor al celei mai recent titlu despre comunicare integrata IMC: Next Generation, si deasemenea "Sense and Nonsense about Brands and Branding". Cea mai recenta aparitie la care este coautor Schultz se numeste "How to Sell More Stuff", si a fost publicata anul trecut.
Alte articole din :
»
»
»
»
»
»
»
»
»
»