Stefan Stroe, Strategic Planning Director la Starcom, pleaca intr-o "agentie de creatie"
Luni, 25 Februarie 2008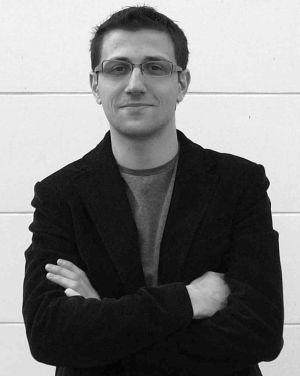 (AdPlayers.ro, Iulian Toma)
Strategic Planning Director la Starcom Romania, Stefan Stroe (foto) pleaca din agentia de media. Contactat de catre AdPlayers, oficialii agentiei de media nu au comentat plecarea lui Stefan Stroe.
Stroe a confirmat plecarea, pentru AdPlayers, si a mai adaugat ca se va desparti de agentia de media incepand cu ultima decada a lunii martie, lasand sa se inteleaga, printre altele, ca va pleca intr-o "agentie de creatie", fara sa detalieze exact viitorul pas in cariera profesionala.
Stefan Stroe lucreaza in media si publicitate de 7 ani. A inceput in luna mai 2001, cand s-a alaturat Media Direction ca Media Planner, dupa care a urmat Saatchi & Saatchi, in 2003, agentie in care a lucrat timp de 1 an.
In grupul Leo Burnett Romania a venit din 2004, unde s-a alaturat mai intai agentiei de publicitate cu acelasi nume la departamentul de Client Service ( Brand Communication) si mai apoi Strategic Planning (Leo Burnett). La Starcom, Stroe lucreaza de la jumatatea anului 2006, ca Strategig Planning Director, dupa ce o perioada pozitia a fost cunoscuta sub titlul de Head of Consumer Context Planning.
AdPlayers: De ce pleci de la Starcom?
Stefan Stroe: In primul rand din dorinta si pasiunea mea de a face planning de brand, pe care vreau sa o fac cat mai mult, cu toate fortele. Am tot vorbit de piata din Romania despre nivelul de dezvoltare al strategic planning-ului. Practic nivelul este destul de scazut. In cele mai multe cazuri vorbim de cele mai multe ori de o singura echipa in agentie.
In afara de Starcom nu mai exista nicio alta agentie de media cu " strategic planning", servicii care nu trebuiesc confundate cu "strategic media planning".
AdPlayers: Asta pentru ca acum lucrezi la Starcom. Dar cand vei lucra pentru o alta agentie de media?
Stefan Stroe: In afara de Starcom n-as mai lucra in nicio alta agentie de media din Romania, cel putin in urmatorii 2-3 ani. Fiind si in APG imi dau seama ce inseamna Strategic Planning si cel putin in zona agentiilor de media nu vad pe nimeni.
Am cunostinte si chiar amici in agentii de media si interesul pietei de media se pare ca nu este in zona de strategic planning. Am putea vorbi maxim de creativitate in media, asa cum s-a vazut si la ultimele festivaluri de publicitate.
AdPlayers: Cum accepta colegii din alte agentii ca Starcom este singura cu Strategic Planning?
Stefan Stroe: Starcom este singura agentie de media cu Strategic Planning. Mai sunt agentii de creatie, sau de branding care au astfel de servicii. Eu, spre exemplu, vin din Leo Burnett unde am lucrat cu Razvan (Matasel n.r.) cu Laurentiu Sermeniuc si altii care fac o echipa buna. Mai este, de exemplu, la Graffiti BBDO o echipa buna, sau la McCann Erickson o alta echipa mare. Chiar si agentiile mici am vazut ca au angajat oameni de Strategic Planning.
AdPlayers: In viitorii 2-3 ani nu vorbim de o alta agentie de media. Sa intelegem ca este vorba de o plecare la "client" sau intr-o "agentie de creatie"?
Stefan Stroe: Intr-o agentie de creatie, cu siguranta.
AdPlayersFile
Stefan Stroe
Starcom Romania, Strategic Planning Director (formerly Head of Consumer Context Planning)
August 2006 — Present (1 year 7 months)
• Responsibilities: Implement the Strategic Planning discipline and Communications Planning approach for Starcom Romania and its key clients; Build communication strategies in order to develop integrated campaigns and integrated communication plans; Train and coordinate Strategic Planning team (Consumer Context Planners and Strategic Planners); Creative Briefing for Direct Marketing and Creative Media;
• Accounts: Procter & Gamble Balkans brands (Ariel, Tide, Bonux, Wash&Go, Pantene, Head&Shoulders, Discreet, Always, Lenor), Kraft Foods Romania, InBev Romania and Dacia-Renault (for Starcom Direct);
• Key-focus areas: Integrated Communications; Media Neutral Planning; Consumer Connection Strategies; Connections Research; Qualitative and Quantitative research; Brand&Category Touch Points development; Creative Direct Marketing briefing; Creative Media briefing.
Leo Burnett Romania, Brand Communication Manager Balkans
(August 2005 — July 2006 (1 year)
• Accounts: Wash&Go shampoo (Procter & Gamble) and Western Union Money Transfer;
• Responsibilities: Regional coordination of the creative development and adaptations for Wash&Go done by Balkans creative agencies (markets included: Serbia and Montenegro, Bulgaria, Macedonia, Bosnia and Herzegovina, Albania, Kosovo); Account manager responsibilities for Wash&Go and Western Union advertising in Romania; Involvement in Wash&Go regional brand equity development projects;
• Achievements: 2006 Silver Effie and 2006 EURO Effie finalist with Wash&Go case study ("Non-food" category); Bronze at Portoroz (Western Union print ad "Map 1").
Leo Burnett Romania, Strategic Planner
March 2004 — August 2005 (1 year 6 months)
• Main accounts: Altex Group (Altex, Media Galaxy, Teletech TV sets, Davio PCs, Cata hoods), Philip Morris (Marlboro, L&M, Parliament), Western Union, Chevrolet, Citroën, Grigore Antipa Museum, Allianz-Tiriac RCA; Cris-Tim;
• Responsibilities: Advertising strategic planning activities for new product launches, branding campaigns, corporate communication; Marketing research activity coordination, including research briefing of the third-parties; Part of the creative briefing process and writer of the creative briefs for the clients above;
• Other projects: New Business contribution, consultancy for LB clients on portfolio strategy & corporate brand strategy issues;
• Achievements: 2005 Gold Effie for Teletech TV range ("Durables" category) and 2005 Silver Effie for Antipa Museum ("Media&Entertainment" category).
Saatchi & Saatchi Romania, Account Executive
2003 — 2004 (1 year)
• Accounts: Elite Romania (Roast & Ground brands: Selected, Elita, Fort) and GlaxoSmithKline (Vitamax & Eurovita Multiminerale);
• Responsibilities: Advertising project management (TV & Print, POP materials, online advertising); research and strategic input on the accounts and on other Saatchi & Saatchi clients [Reporting to: Group Account Director];
• Other duties: New Business contribution, including consumer data interrogation, communication strategy and presentations [Reporting to: New Business Director];
• Projects developed: Elite Selected – "Friends" TVC, Vitamax – "You're full of energy" TVC, Eurovita M. – "A healthy habit" TVC; Eurofarm pitch – "Farmacia de langa tine".
Senior Media Planner, Media Direction (BBDO)
May 2001 — February 2003 (1 year 10 months)
• Media Manager responsibilities for three URBB brands (Tuborg, Carlsberg, Guinness), three PASA brands (Gallina Blanca cubes & soups, Gurmeta) and for Novartis Consumer Health brands [Reporting to: Planning & CS Director];
• Strategic & tactical media planning activities (including Client Service) for other clients such as: Dacia Group Renault, Romtelecom, Cosmorom, ARtelecom, Papillon, Campofrio and other M.D. clients;
• Presentations made directly to the client (U.R.B.B. – Tuborg & Carlsberg, Dacia Group Renault – both brands, ARtelecom, Papillon) and for New Business projects.
Alte articole din Oameni:
»
»
»
»
»
»
»
»
»
»