Fost GM News Outdoor, Dierk Zeigert a fost numit Director Coordonator B1 TV si Vox News
Vineri, 30 Aprilie 2010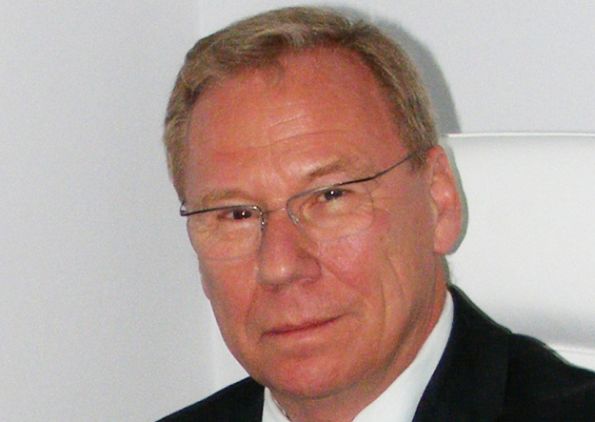 (AdPlayers, Iulian Toma)
Fostul General Manager News Outdoor Romania, Dierk Zeigert va ocupa, incepand cu data de 1 mai, functia de Director Coordonator al posturilor de televiziune B1 si Vox News.

Zeigert a detinut functia de Director General al News Outdoor Romania in perioada 2004 – 2009. Compania apartine News Outdoor Group (NOG) parte a News Corporation (News Corp), controlata de magnatul Rupert Murdoch. Pe durata mandatului sau, el a restructurat si dezvoltat News Outdoor Romania.

"Dupa experienta de cinci ani avuta in Romania cu News Outdoor, aceasta este o noua provocare, alaturi de o echipa formata din profesionisti. Ma voi implica direct in atingerea obiectivelor de business ale companiilor pe care le voi coordona", a declarat Dierk Zeigert (65 ani) viitorul Director Coordonator al B1 si Vox News.

Nascut in Germania si licentiat in Stiinte Economice si Filologie, noul director coordonator de la B1 a ocupat mai multe pozitii de management in domeniul media, in cadrul unor companii multinationale cum sunt Wall AG, Maxwell (MGM), News Outdoor.

Dierk Zeikert,
Professional background

2004 - 2009, General Manager News Outdoor Romania
Developing and restructuring the 2nd largest Romanian OOH media company, establishing working relations with Romanian municipalities and political circles
1995 – 2004, General Manager International, Wall AG
1995 – 2001 additionally Plenipotentiary International , Public Relations and Spokesman
The German Berlin-based Wall Company is a street- furniture focused OOH media company
Responsibilities: Support for daughter companies in theNetherlands, Russia, Austria;
Establishing daughter companies in Turkey, Poland, Hungary, Bulgaria (company registration procedures, recruiting and training of top and middle management personnel, construction planning, subcontracting, sales, lobbying, and PR activities);
Liquidation procedures of the Austrian company;
Establishing working relations with municipalities and Governmental/parliamentary entities and personalities in Germany and abroad;
Preparing and responsibly participating in public RFD/tenders for long-term street-furniture contracts (15 to 25-year contracts), among others successfully won in German cities (Ulm, Reutlingen etc.), Istanbul (Turkey), Boston (U.S.A.), Ljubljana (Slovenia), Budapest (Hungary);
On-spot market research and preparations for market entries in several regions (Australia, China, South Africa, Gulf States, Western Europe)
Creating the Wall media image, maintaining media relations, PR with politicians on local and national levels, press conferences, public events, sponsorships, TV spots, product shows on international fairs etc.
1990 – 1995, Representative of Maxwell (MGM) management at Berliner Verlag publishing house management board; Building up the newspaper national retail scheme;
1984- 1990, Journalistic activities
1968 – 1984, Foreign Office,
regional and backup departments; Diplomatic missions in Europe, Africa, Middle East;

Alte articole din Oameni:
»
»
»
»
»
»
»
»
»
»