Fost Dow Jones Newswires si Mediafax, Cristi Cretan este noul Corporate & Financial Communications Director la Mmd
Miercuri, 16 Aprilie 2008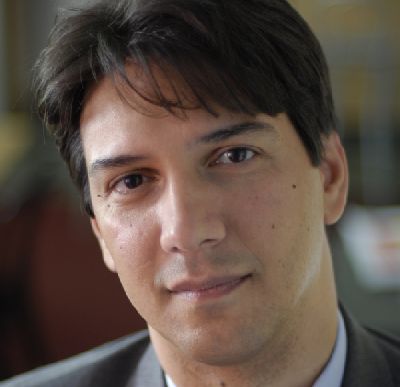 (AdPlayers.ro, Irina Toma)
Compania de consultanta in comunicare si relatii publice Mmd Corporate, Public Affairs si Public Relations Consultants, l-a numit pe Cristi Cretan (foto) in functia de Corporate & Financial Communications Director in cadrul biroului din Romania.
Potrivit Mmd, Cretan are o experienta de peste 15 ani in domeniul comunicarii, cariera sa incluzand pozitii de top in sectoare precum jurnalism international, comunicare strategica si senior management.
Cretan a lucrat opt ani in cadrul agentiei americane de stiri financiare Dow Jones Newswires, in calitate de director al biroului din Romania, unde a coordonat activitatile editoriale pe plan local si regional, cu accent pe sectoarele financiar si de business. Cristi a fost totodata colaborator permanent al cotidianului The Wall Street Journal.
Noul Corporate & Financial Communications Director la Mmd a oferit consultanta strategica de comunicare si public affairs pentru o gama variata de companii, printre care Selex SAS, Alenia Aeronautica si Gripen International, cariera lui incluzand, de asemenea, o pozitie de corespondent al agentiei americane de presa The Associated Press si pozitia de director operational al Mediafax.
/ PROFILE - Mmd Romania:
Parte a agentiei internationale de consultanta in comunicare cu acelasi nume, Mmd Romania are printre clienti Visa Europe, Bursa de Valori din Viena, Tenaris, Heineken, Intel, easyJet, ING Asigurari de Viata si ING Fond de Pensii, Turner Broadcasting, MARS, General Electric, Lenovo, GED, Volksbank Leasing, Discovery Networks Europe, Cartoon Network, BASF, BBC Prime, Starbucks si Century 21.
Alte articole din Oameni:
»
»
»
»
»
»
»
»
»
»