Campaniile 1 Mb pe internetul de viteza din Rusia si CS Light Bulbs pentru lampi economice din Belorusia au luat Grand Prix la White Square Festival, Minsk
Marti, 02 Mai 2017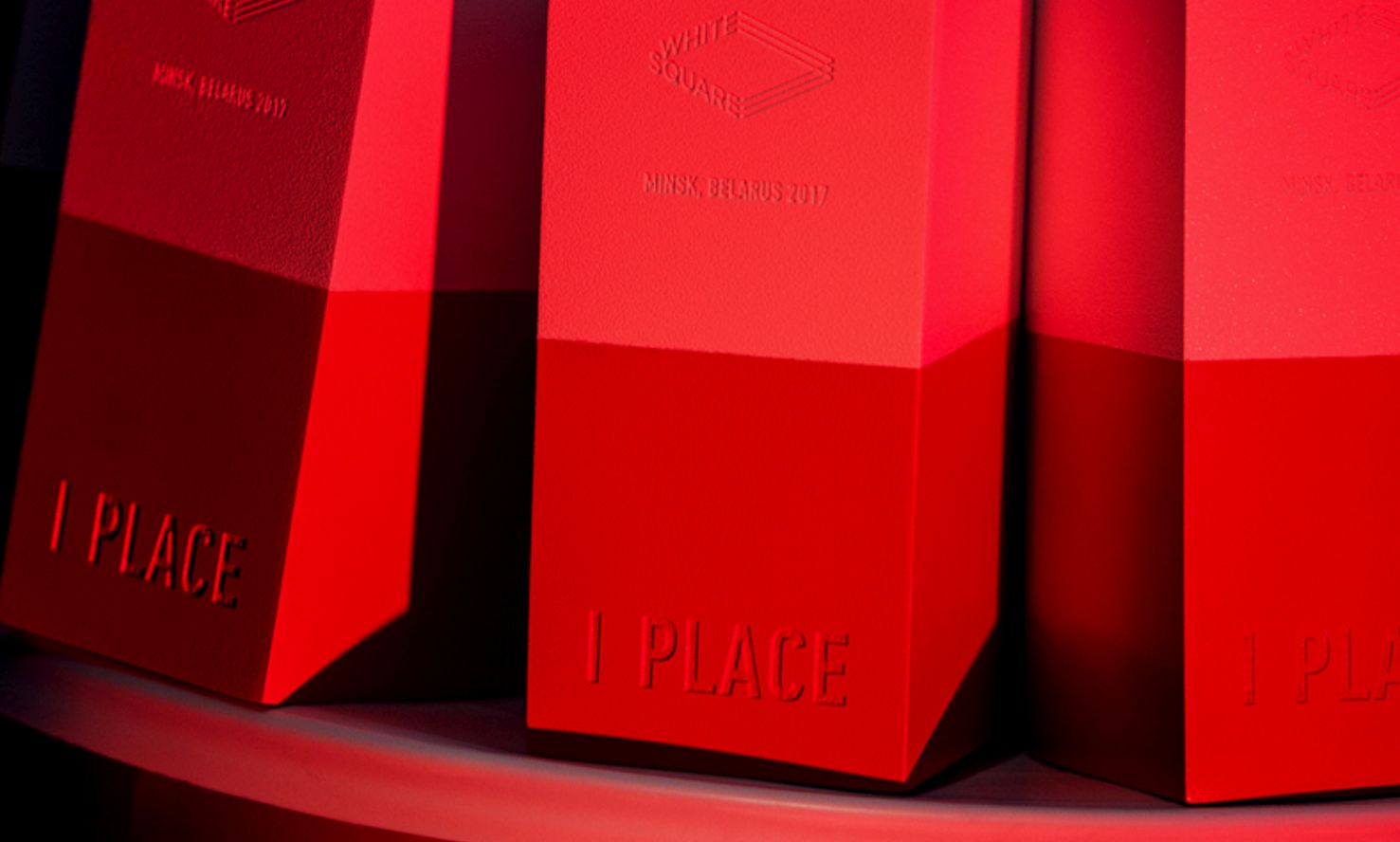 sursa: White Square International Advertising and Marketing Festival, Minsk, Belorusia.

adplayers. Iulian Toma
Campaniile 1 Mb realizata de agentia Marvelous din Rusia pentru incurajarea folosirii internetului de mare viteza si CS Light Bulbs pentru lampi economice din Belorusia au luat Grand Prix la editia White Square Festival 2017 de la Minsk. Organizat de Asociatia Agentiilor de Marketing si Comunicare din Belorusia, intrecerea a ajuns la editia a IX-a, iar Gala de Premiere White Square Festival din acest an a avut loc pe 29 Aprilie la Minsk.
Cu un juriu format din 52 de experti in marketing si comunicare din Europa, premiati inclusiv pe scena Cannes Lions, edititia 2017 a competitiei White Square Festival de la Minsk a aliniat la start 1059 de intrari si 216 agentii din 28 de tari din Europa si Comunitatea Statelor Independente (CIS). Din totalul intrarilor, un numar de 376 au fost inregistrate in categoria Creativitate, 181 in Branding, 255 in Marketing, 181 in Digital si 66 in Social Advertising.
La editia din acest an a festivalului au venit agentii din Rusia, Ukraina, Polonia, Estonia, Letonia, Lituania, Croatia, Belgia, Danemarca, Finlanda, Ungaria, Grecia, Suedia, Italia, Spania, Portugalia si alte tari.
Mai jos Premiile White Square Festival 2017 in toate categoriile de concurs
White Square Festival Awards 2017, Minsk, Belorus
CREATIVE AGENCY of IX White Square is Marvelous, RUSSIA
CREATIVE AGENCY of IX White Square from Belarus is AIDA Pioneer Branding & Creative, BELARUS
GRAND-PRIX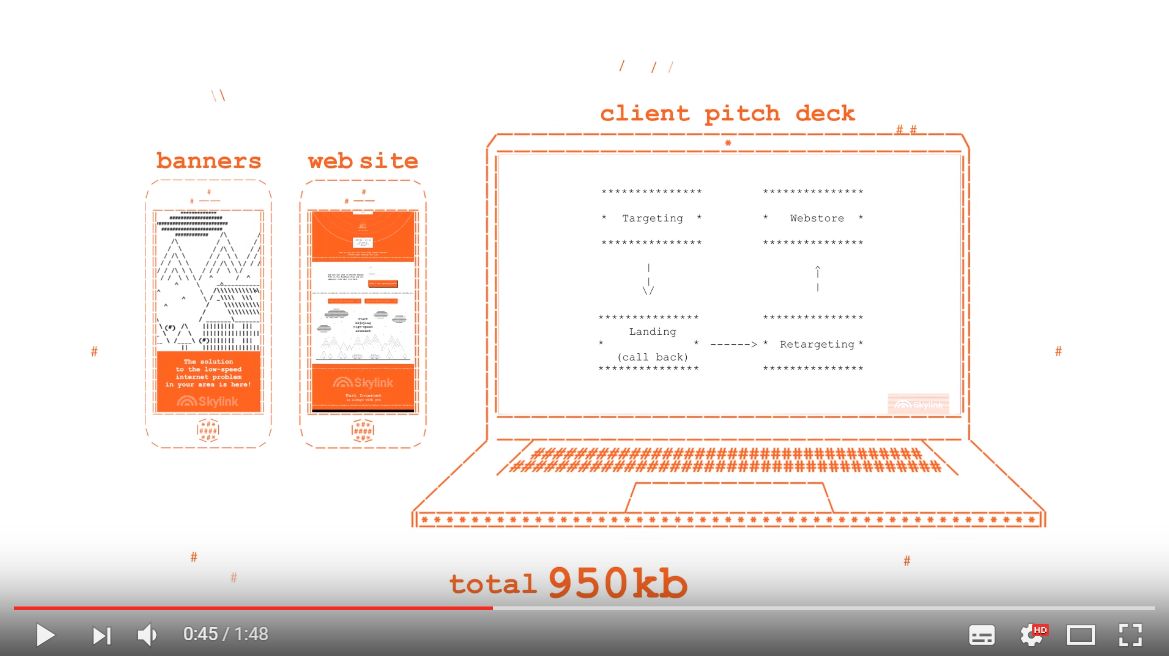 Entry 1MB Campaign, agency Marvelous, RUSSIA.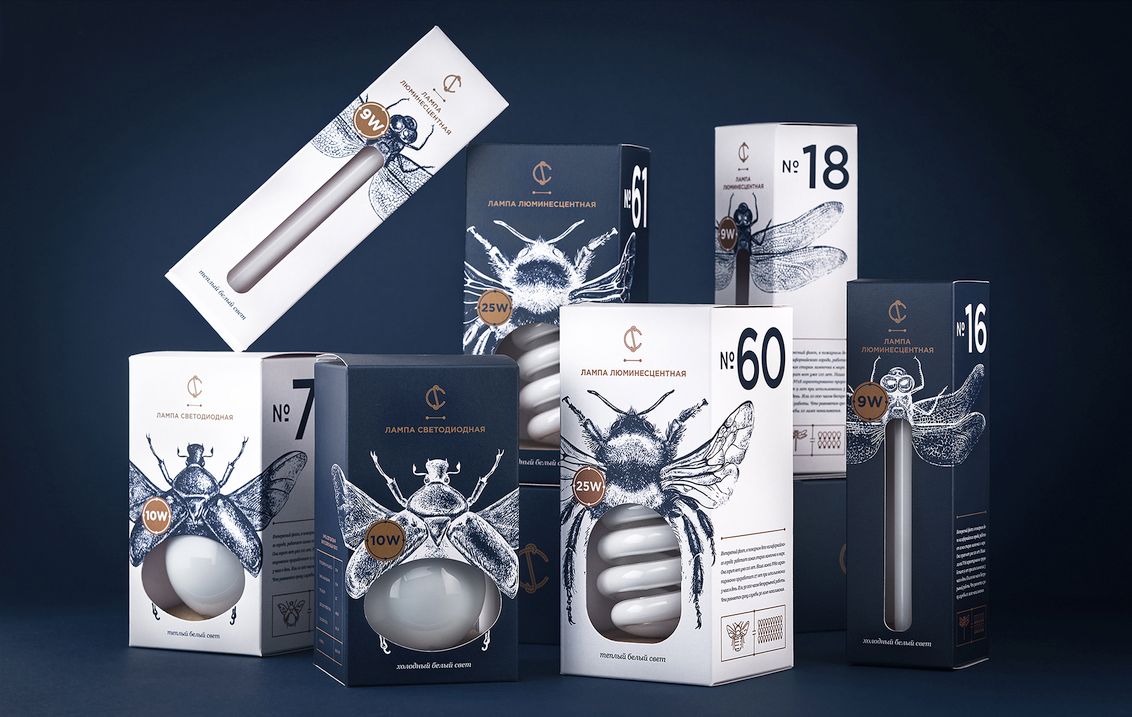 Entry CS Light Bulbs, Angelina Pischikova, BELARUS.
MARKETING
A. PROMO& ACTIVATIONS
A1. BEST USE OF PROMO&ACTIVATIONS
I place
Entry NMD_LIVE, agency Friends Moscow, RUSSIA
II place
Entry Untouchable. The new Tiguan, agency INDEPENDENT, LATVIA
Short list
Entry Stop Playing Balls, agency BBDO Ukraine, UKRAINE
Entry Museum of Memes, agency Re:evolution, RUSSIA
Entry Memini memory's academy, agency BLACK SUGAR, RUSSIA
A2 PROMO CAMPAIGNS
I place
Entry Million ruble delicate wash, agency Friends Moscow, RUSSIA
III place
Entry We will do it for you, agency Optimist, ESTONIA
Short list
Entry Stop Playing Balls, agency BBDO Ukraine, UKRAINE
Entry Barni. Launch a Rocket into Space, joint entry of the agencies Action and Leo Burnett Group Russia, RUSSIA
Entry NMD_LIVE, agency Friends Moscow, RUSSIA
A3 DIGITAL & SOCIAL
II place
Entry NMD_LIVE, agency Friends Moscow, RUSSIA
Short list
Entry Stop Playing Balls, agency BBDO Ukraine, UKRAINE
Entry Coffee is not a drug, agency Possible Moscow, RUSSIA
Entry New Balance: Fury Miles, agency Saatchi & Saatchi Ukraine, UKRAINE
Entry LikeShow, agency Voskhod, RUSSIA
Entry Super long app, agency MILK, LITHUANIA (Transferred from the other nomination)
A4 PROMO & ACTIVATIONS STRATEGY
III place
Entry Coffee is not a drug, agency Possible Moscow, RUSSIA
Short list
Entry Barni. Launch a Rocket into Space, joint entry of the agencies Action and Leo Burnett Group Russia, RUSSIA
A6 LOW-BUDGET PROJECTS
I place
Entry Coffee is not a drug, agency Possible Moscow, RUSSIA
II place
Entry 4G radio, agency Voskhod, RUSSIA
Short list
Entry Rain vs. Lie, agency Voskhod, RUSSIA
A7 SOCIALLY-ORIENTED PROJECTS
II place
Entry WATERBOOK, agency Havas Milan, ITALY
Entry IT'S NOT A COUB, agency MORE (BBDO Group), RUSSIA
III place
Entry Sound of Change, agency Possible Moscow, RUSSIA
Entry pUp syndrome, agency BBDO Russia Group, RUSSIA
Short list
Entry Made by diabetics, agency Voskhod, RUSSIA
Entry Memini memory's academy, agency BLACK SUGAR, RUSSIA
C. PR
C1 BEST USE OF PR
II place
Entry Coffee is not a drug, agency Possible Moscow, RUSSIA
C2 PR CAMPAIGNS
II place
Entry Dinner with Georgia, agency WINDFOR'S, GEORGIA
III place
Entry Uber search, agency BBDO Russia Group, RUSSIA
Short list
Entry IT'S NOT A COUB, agency MORE (BBDO Group), RUSSIA
Entry Nature is cool, agency White Rabbit, HUNGARY (Transferred from the other nomination)
C3 DIGITAL & SOCIAL
II place
Entry NMD_LIVE, agency Friends Moscow, RUSSIA
Short list
Entry Coffee is not a drug, agency Possible Moscow, RUSSIA
Entry Yelena Isinbaeva. The Final Vault, agency TUTKOVBUDKOV, RUSSIA
C5 INTEGRATED PR CAMPAIGNS
Short list
Entry HopLopster, agency SEK, FINLAND
H. DIRECT
H2 DM PROJECTS / CAMPAIGNS
III place
Entry 4G Radio, agency Voskhod, RUSSIA
H3 DIGITAL & SOCIAL
I place
Entry 1MB Campaign, agency Marvelous, RUSSIA
H5 INTEGRATED DM CAMPAIGNS
II place
Entry Bad Movie Insurance, agency MILK, LITHUANIA
M. MEDIA PROJECTS
M1 BEST USE OF MEDIA
I place
Entry IT'S NOT A COUB, agency MORE (BBDO Group), RUSSIA
II place
Entry Coffee is not a drug, agency Possible Moscow, RUSSIA
Entry 4G Radio, agency Voskhod, RUSSIA
Entry Uber search, agency BBDO Russia Group, RUSSIA
Short list
Entry Book a Job – Work in Estonia, agency Idea AD, ESTONIA
Entry Life is a film, agency Newton, ESTONIA
M2 MEDIA SOLUTIONS / PROJECTS
I place
Entry 1MB Campaign, agency Marvelous, RUSSIA
III place
Entry Uber search, agency BBDO Russia Group, RUSSIA
Short list
Entry Coffee is not a drug, agency Possible Moscow, RUSSIA
M3 DIGITAL & SOCIAL
III place
Entry LikeShow, agency Voskhod, RUSSIA
Short list
Entry Coffee is not a drug, agency Possible Moscow, RUSSIA
Entry 1MB Campaign, agency Marvelous, RUSSIA
Entry Master & Margarita. I've been there!, agency ARK CONNECT, Slava, Ketchum Maslov, JAMI, RUSSIA
M4 MEDIA STRATEGIES
I place
Entry 1MB Campaign, agency Marvelous, RUSSIA
III place
Entry Headache Targeting by Nurofen, agency ISD-Group, UKRAINE (Transferred from the other nomination)
M6 GUERRILLA MARKETING
Short list
Entry Book a Job – Work in Estonia, agency Idea AD, ESTONIA
Entry SUPERPAYER, agency Instinct (BBDO Group), RUSSIA
M7 NEW AND AMBIENT MEDIA
I place
Entry NMD_LIVE, agency Friends Moscow, RUSSIA
MARKETING EFFECTIVENESS
E1 BTL PROJECTS
Short list
Entry J7 Тонус. 24 Hours Left, agency SEVEN, RUSSIA
E3 PR PROJECTS
III place
Entry Dinner with Georgia, agency WINDFOR'S, GEORGIA
E5 INTEGRATED CAMPAIGNS
I place
Entry Untouchable. The new Tiguan., agency INDEPENDENT, LATVIA
III place
Entry Barni. Launch a Rocket into Space, joint entry of the agencies Action and Leo Burnett Group Russia, RUSSIA
E6 ONLINE CAMPAIGNS
II place
Entry 1MB Campaign, agency Marvelous, RUSSIA
Entry Million ruble delicate wash, agency Friends Moscow, RUSSIA
III place
Entry Coffee is not a drug, agency Possible Moscow, RUSSIA
Entry NMD_LIVE, agency Friends Moscow, RUSSIA
Short list
Entry OK Go — Upside Down & Inside Out, agency TutkovBudkov, RUSSIA
Entry THE IKEA BUTTON, agency Instinct (BBDO Group), RUSSIA
E7 SOCIAL MEDIA CAMPAIGNS
Short list
Entry Brows Dance, agency McCANN Moscow, RUSSIA
INNOVATIONS
I place
Entry SnapSkan, agencies SEK, Futurice and Affecto, FINLAND
II place
Entry Auktyon on the Sun, agency Great Advertising Group, RUSSIA
Short list
Entry Master & Margarita. I've been there!, joint entry of the agencies ARK CONNECT, Slava, Ketchum Maslov and JAMI, RUSSIA
SOCIAL ADVERTISING
S1 PRINT
II place
Entry Edible glass, agency Scholz & Friends Kyiv, UKRAINE
III place
Series of entries Fortune Cookie - Fortune Cookie. Agency Geometry Global, UKRAINE
Series of entries Sight tester, agency Action, RUSSIA
S2 ВИДЕО
II place
Entry DO NOT LOOK THE OTHER WAY, agency BBDO Russia Group, RUSSIA
Entry Racoon Drummers, agency AIDA Pioneer Branding & Creative, BELARUS
III place
Entry Way Home, agency Voskhod, RUSSIA
Entry pUp syndrome, agency BBDO Russia Group, RUSSIA
Short list
Entry AXA: Nun, agency Saatchi & Saatchgi Ukraine, UKRAINE
Entry LOBSTER, agency ANYBODYHOME!, RUSSIA
S4 SOCIALLY-ORIENTED PROJECTS
I place
Entry Guilty Clothes, agency Marvelous, RUSSIA
Entry IT'S NOT A COUB, agency MORE (BBDO Group), RUSSIA
III place
Entry pUp syndrome, agency BBDO Russia Group, RUSSIA
Short list
Entry People you may know, agency TDI GROUP, BELARUS
Entry Uber search, agency BBDO Russia Group, RUSSIA
Entry Sberbank project for visually impaired people, agency BBDO Russia Group, RUSSIA
SPECIAL PRIZE FOR THE BEST CASE:
Entry Million ruble delicate wash, agency Friends Moscow, RUSSIA
BRANDING
В. BRAND AND CORPORATE IDENTITY
В1 SIGN / LOGO
II place
Entry Selfish Club, agency Ginger Brand, UKRAINE
Short list
Entry Red Jolbors Fest, agency Suprematika, RUSSIA (transferred from the other nomination)
Entry ARTSORY, agency Tatiana Kostakova, RUSSIA (transferred from the other nomination)
B2 SMALL-SCALE CORPORATE IDENTITY
I place
Entry Heatherglade, agency Province design-studio, RUSSIA
II place
Entry Grut, agency Suprematika, RUSSIA
Short list
Entry veronika portsmuthi kooriakadeemia (veronika portsmuth's choir academy), agency Identity, ESTONIA
B3 CORPORAE IDENTITY, BRANDBOOK
III place
Entry KALYMERA, agency IQ HARVEST, RUSSIA
Short list
Entry Osoboe detstvo: Unity of the Unlike, agency DDVB, RUSSIA
B4 CALENDAR
Short list
Entry Tattoolendar 2017, agency Art Groove, RUSSIA
B5 LEAFLET, POSTER, POSTCARD
II place
Entry Alibi, agency Voskhod, RUSSIA
Short list
Entry NMD_DEALER, agency Friends Moscowрос, RUSSIA
B7. PROMO SOUVENIRS AND BUSINESS GIFTS
III place
Entry Amateur. Professional. Master., agency ODB, RUSSIA
Entry MTS INNORAMA, agency BBDO Russia Group, RUSSIA
Entry Playing cards for Kaspersky Lab, agency Thuoghtform, RUSSIA
B8. INDOOR DESIGN, POS-MATERIALS
Short list
Entry Karl Storz, agency AD Angels, ESTONIA
B10. DESIGN OF WEBSITES, CORPORATE PORTALS, ONLINE DIGITAL DESIGN, DESIGN OF MASS MEDIA
II place
Entry Radioaktive Film, agency Vintage, UKRAINE
III place
Entry Sound of Change, agency Possible Moscow, RUSSIA
B13. INNOVATIVE BRAND DESIGN
Short list
Entry the Bedroom Records, agency the Bedroom, GREECE
L. LABEL/PACKAGING
L1 LABEL / PACKAGING OF FOODSTUFFS
I place
Entry Alibi, agency Voskhod, RUSSIA
II place
Entry Lavka Lado, agency Getbrand, RUSSIA
III place
Entry Yelli Kids Paper World, agency Arriba!, UKRAINE
Entry So fresh, that is still wild, agency Jekyll&Hyde, RUSSIA
Entry Alķimiķis Signature Beers, agency Not Perfect | Y&R Riga, LATVIA
Entry Alkimikis Hitchhops, agency Not Perfect | Y&R Riga, LATVIA
Short list
Entry AMATO, agency Fabula Branding, BELARUS
Entry Kvas Ochakovskiy Limited Edition: Unlimited Summer, agency DDVB, RUSSIA
Entry Grut beer, agency Suprematika, RUSSIA
Entry MiniMi, agency Tomatdesign, RUSSIA
L2. LABEL/PACKAGING OF NON-FOOD
I place
Entry CS Light Bulbs, Angelina Pischikova, BELARUS
II place
Entry Inspired by Nature, agency Suprematika, RUSSIA
L3. INNOVATIVE, NON-STANDARD LABELPACKAGING
II place
Entry Auktyon on the Sun, agency Great Advertising Group, RUSSIA
SPECIAL PRIZE FOR GOOD USE OF TYPOGRAPHY:
Entry Artel Troika, agency Province design-studio, RUSSIA
D. DIGITAL
D1 COMMERCIAL WEBSITES
I place
Entry THE IKEA BUTTON, agency Instinct (BBDO Group), RUSSIA
III place
Entry Get Lost. Get Natural, agency Possible Moscow, RUSSIA
Entry 1MB Campaign, agency Marvelous, RUSSIA
Entry Radioaktive Film, agency Vintage, UKRAINE
Short list
Entry Instinct Agency Website, agency Instinct (BBDO Group), RUSSIA
D2 NON-COMMERCIAL WEBSITES
II place
Entry Sound of Change, agency Possible Moscow, RUSSIA
Short list
Entry Guilty Clothes, agency Marvelous, RUSSIA
D3 INFORMATION AND SERVICE RESOURCES AND PORTALS
Short list
Entry Discover Moscow, agency Notamedia, RUSSIA
D4 WEB-БАННЕРЫ
II place
Entry 1MB Campaign, agency Marvelous, RUSSIA
III place
Entry Headache Targeting by Nurofen, agency ISD-Group, UKRAINE
Short list
Entry THE WEATHER CAMPAIGN, agency Havas Milan, ITALY
D5 VIRTUAL PROMO TOOLS
I place
Entry Super long app, agency MILK, LITHUANIA
II place
Entry Absolut Mixr, agency Satumaa Family Business, SWEDEN
III place
Entry 1MB Campaign, agency Marvelous, RUSSIA
Entry Predictions by Simpsons, agency Arnold, RUSSIA
Short list
Entry Absolut Discovr, agency Satumaa Family Business, Швеция
D7 ONLINE VIDEO
II place
Entry Made by diabetics, agency Voskhod, RUSSIA
Entry Super long Pre-rolls, agency MILK, LITHUANIA
Entry Guilty Clothes, agency Marvelous, RUSSIA
Entry BACK TO OLD SCHOOL, agency MORE (BBDO Group), RUSSIA (transferred from the other nomination)
III place
Entry Chronicles of Paranoiac - Cast Adrift, agency Zebra Hero, RUSSIA
Entry Clipmakers' battle - Tatarka. Altyn, agency Zebra Hero, RUSSIA
Entry Not another movie critics club, agency Red Keds, RUSSIA
D8 DIGITAL CAMPAIGNS USING 1-2 TOOLS
I place
Entry NMD_LIVE, agency Friends Moscow, RUSSIA
II place
Entry Sound of Change, agency Possible Moscow, RUSSIA
Entry #hatepiano, agency Possible Moscow, RUSSIA
Entry 1MB Campaign, agency Marvelous, RUSSIA
Entry THE IKEA BUTTON, agency Instinct (BBDO Group), RUSSIA
III place
Entry Made by diabetics, agency Voskhod, RUSSIA
Short list
Entry Coffee is not a drug, agency Possible Moscow, RUSSIA
Entry NYX Face Awards, agency Satumaa Family Business, Швеция
Entry The most expensive smart bracelet in the world, agency OutOfTheBox, RUSSIA
Entry Million ruble delicate wash, agency Friends Moscow, RUSSIA
D9 SOCIAL MEDIA CAMPAIGNS
III place
Entry NMD_LIVE, agency Friends Moscow, RUSSIA
Short list
Entry LikeShow, agency Voskhod, RUSSIA
Entry Samsung YouTube TV, agency JAMI // Zebra Hero, RUSSIA
D10 VIRAL CAMPAIGNS
II place
Entry Tatarka. Altyn, agency Zebra Hero, RUSSIA
III place
Entry #hatepiano, agency Possible Moscow, RUSSIA
Entry NMD_LIVE, agency Friends Moscow, RUSSIA
Short list
Entry Raccoon the Dishwasher, agency GForce/Grey, Казахстан
D11 INTEGRATED DIGITAL CAMPAIGNS
II place
Entry 1MB Campaign, agency Marvelous, RUSSIA
Short list
Entry Master & Margarita. I've been there!, agency ARK CONNECT, Slava, Ketchum Maslov, JAMI, RUSSIA
Entry Barrel hunt, agency Agama digital group (Liquid 7), UKRAINE
D12 OTHER INTERACTIVE COMMUNICATION TOOLS
II place
Entry Coffee is not a drug, agency Possible Moscow, RUSSIA
III place
Entry Earth7, agency Wieden+Kennedy Amsterdam / ISD Group, UKRAINE
G. MOBILE
G1 MOBILE WEBSITES
I place
Entry 1MB Campaign, agency Marvelous, RUSSIA
G2 MOBILE APPS
I place
Entry AUKTYON ON THE SUN, agency Great Advertising Group, RUSSIA
II place
Entry Wake App In Peace, agency Agama Digital Group (LQD7), Talan Communications, UKRAINE
G4 MOBILE ONLINE CAMPAIGNS
III place
Entry 1MB Campaign, agency Marvelous, RUSSIA
G5 SOCIAL MEDIA CAMPAIGNS
III place
Entry NMD_LIVE, agency Friends Moscow, RUSSIA
G7 ONLINE VIDEO
II place
Entry NMD_LIVE, agency Friends Moscow, RUSSIA
CREATIVE
F1. FILM
TV
I place
Entries Telegraph, Family, in the series Estonian National Museum opening campaign, agency Velvet, Kuukulgur, ESTONIA
II place
Entry Evidence, agency TV-channel "Inter", UKRAINE
III place
Entry AXA: Nun, agency Saatchi & Saatchi Ukraine, UKRAINE
Series of entries Approved by real grandmas – entries Three Grandmas, – Grandma and Grandpa, agency Voskhod, RUSSIA
Short list
Entry We are all connected, agency White Rabbit Budapest, Венгрия
Entry Unfeeling из серии Time to Switch to Churassco!, agency Leo Burnett Moscow, RUSSIA
Entry Racoon Drummers, agency AIDA Pioneer Branding & Creative, BELARUS
F2. ONLINE
I place
Entry Crabziness, agency Voskhod, RUSSIA
III place
Entry Evidence, agency TV-channel "Inter", UKRAINE
Entry Made by diabetics, agency Voskhod, RUSSIA
Entry Racoon Drummers, agency AIDA Pioneer Branding & Creative, BELARUS
Entry #hatepiano, agency Possible Moscow, RUSSIA (transferred from the other nomination)
Short list
Entry Stars из серии Volkswagen Tiguan , agency DDB Russia, RUSSIA
Entry #lotofdali, agency Protein Creative Agency, RUSSIA
Entry Not another movie critics club, agency Red Keds, RUSSIA
Entry The Crusts, agency Red Pepper Creative, RUSSIA
R1. RADIO
II place
Entry 4G Radio, agency Voskhod, RUSSIA
Entry Geiger Counter, agency AIDA Pioneer Branding & Creative, BELARUS
III place
Entry Rock is Back, agency LOGA BIGA, BELARUS
Short list
Series of entries Silence – работы Bribe, - Professor, agency MILK, LITHUANIA
P1. PRESS
II place
Series of entries You're not you: British Edition – работы Churchill, - Queen, agency BBDO Ukraine, UKRAINE
III place
Entry Selfie, agency Protein Creative Agency, RUSSIA
Short list
Entry Lamp Lounge Demo from the series Lamp Lounge Demo, agency TANK, ESTONIA
Series of entries Epic Home Concerts – работы Metallica, - Lady Gaga, - Daft Punk agency The Ad Store Italia, ITALY
O1. OUTDOOR
I place
Entry Rain vs. Lie, agency Voskhod, RUSSIA
Short list
Series of entries You're not you: British Edition – entries Churchill, – Queen, agency BBDO Ukraine, UKRAINE
Entry NMD_DEALER, agency Friends Moscow, RUSSIA
K. CAMPAIGNS
K1. SINGLE CHANNEL CAMPAIGNS
II place
Entry NMD_LIVE, agency Friends Moscow, RUSSIA
III place
Entry THE IKEA BUTTON, agency Instinct (BBDO Group), RUSSIA
K2. MULTI CHANNEL CAMPAIGNS
III place
Entry Superteam against mines, agency Smartica/Skykillers, UKRAINE
K3. SOCIAL MEDIA CAMPAIGNS
II place
Entry Samsung YouTube TV, agency JAMI // Zebra Hero, RUSSIA
III place
Entry NMD_LIVE, agency Friends Moscow, RUSSIA
K4. CAMPAIGNS USING DIGITAL TOOLS
II place
Entry Coffee is not a drug, agency Possible Moscow, RUSSIA
Short list
Entry Made by diabetics, agency Voskhod, RUSSIA
Entry Million ruble delicate wash, agency Friends Moscow, RUSSIA
K5. VIRAL CAMPAIGNS
II place
Entry Racoon Drummers, agency AIDA Pioneer Branding & Creative, BELARUS
K6. LOW-BUDGET CAMPAIGNS
II place
Entry Coffee is not a drug, agency Possible Moscow, RUSSIA
K7. CAMPAIGNS LAUNCHING BRAND/PRODUCT ON MARKET
I place
Entry NMD_LIVE, agency Friends Moscow, RUSSIA
K8. IMAGE CAMPAIGNS
Short list
Entry THE BASE, agency Louder agency, part of Serviceplan International, RUSSIA
K9. SOCIALLY-ORIENTED PROJECTS, CHARITY, NON-PROFIT PROJECTS
I place
Entry Sound of Change, agency Possible Moscow, RUSSIA
II place
Entry IT'S NOT A COUB, agency MORE (BBDO Group), RUSSIA
III place
Entry pUp syndrome, agency BBDO Russia Group, RUSSIA
Entry Guilty Clothes, agency Marvelous, RUSSIA
Entry Superteam against mines, agency Smartica/Skykillers, UKRAINE
MASS MEDIA PRIZE
I place
Entry Telegraph out of the series of entries Estonian National Museum opening campaign, agency Velvet, Kuukulgur, ESTONIA
Entry Racoon Drummers, agency AIDA Pioneer Branding & Creative, BELARUS
Entry Prisoners, agency LOGA BIGA, BELARUS
YOUNG CREATORS CONTEST (in partnership with "Modum – nasha cosmetica")
I place
Evelina Dvoryanchik, Karina Kupriyanovich
II place
Anna Lickevich
III place
Denis Misyulya, Dasha Danilevich
SOCIAL ADVERTISING FOR YOUNG CREATORS CONTEST (in partnership with UNHCR Belarus)
I place
Tima Grigorovich, Olga Galinovskaya
II place
Nastya Grivnak, Alexander Shoub
III place
Sergei Prokopchuck
SPECIAL PRIZE FOR NATIONAL COLOURING IN ADVERTISING:
Series of entries Approved by real grandmas – entries Three Grandmas, Grandma and Grandpa, agency Voskhod, RUSSIA


Mai mult in Festival
Alte articole din Eveniment:
»
»
»
»
»
»
»
»
»
»