Landor si-a relansat pagina online. Noul Landor.com
Vineri, 25 Septembrie 2015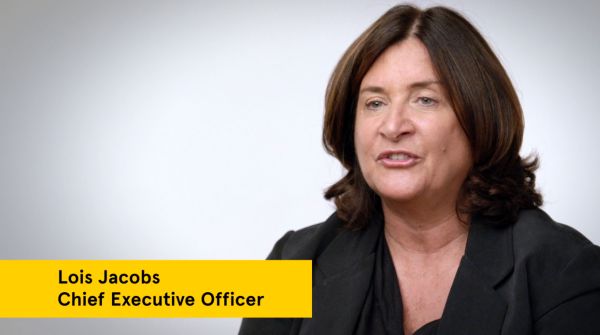 Lois Jacobs, CEO, Landor


sursa: landor.com

adplayers. Iulian Toma
Landor, una din cele mai importante companii de consultanta de brand din lume, si-a relansat pagina online. In acord cu importanta continutului video in noua era digitala landor.com, contine si un film de prezentare in care vorbeste inclusiv presedinta companiei – Louis Jacobs, CEO Landor.
Intr-o maniera usor de accesat atat de pe calculator cat si de pe dispozitivele mobile, noul Landor.com dezvaluie unele dintre cele mai importante proiecte de consultanta de brand, multe dintre ele premiate la intreceri de profil internationale.
Printre clientii internationali se numara nume si marci de prestigiu din toate domeniile de activitate: Alitalia, BMW, Citroen, Lamborghini, Diageo, Perno Ricard Winemakers, Procter & Gamble, Samsung, Sony, BP, Total, Visda, Barclays, Pepsi, Kraft Heinz, Pfizer, General Electric, Tata group, News Corporation, Accenture, FedEx, Marks & Spencer, Microsoft si altii.
In Romania, Landor este reprezentata de compania de consultanta de brand Seed Consultants (seed-consultants.ro) condusa de Dochita Zenoveiov.
Landor Clients (sursa: Landor.com)
Across industries and categories, products and services, continents and cultures, we partner with our clients to build brands that stand for something—without ever standing still.
Airlines
Alitalia
Etihad Airways
Garuda Indonesia
Automotive & transportation
BMW
Citroën
Lamborghini
Beer, wine & spirits
Constellation Brands
Diageo
Pernod Ricard Winemakers
Consumer & household products
Bic
Paper Mate
Procter & Gamble
Consumer electronics
BSH
Samsung
Sony
Energy & utilities
BP
Enerya
Total
Financial services
Barclays
Citi
Visa
Food & beverages
Danone
Kraft Heinz
PepsiCo
Government
City of Paris
Ministry of Cabinet Affairs (UAE)
U.S. Department of Homeland Security
Health care & pharmaceuticals
Blue Cross Blue Shield
Great Ormond Street Hospital for Children
Pfizer
Hospitality
InterContinental Hotels Group
Kempinski Hotels
Taj Group
Industrial & manufacturing
General Electric
Russian Copper Company
Tata Group
Media & entertainment
DC Entertainment
News Corporation
Pathé
Museums
9/11 Memorial
Museum of Islamic Art
San Diego Zoo
Nonprofits & institutions
Council on Foreign Relations
Global Handwashing Day
Queen Elizabeth Prize for Engineering
Professional services
Accenture
AECOM
FedEx
Real estate
Emaar
HCC Real Estate
Renaissance Real Estate Investment
Retail
Intu
Marks & Spencer
Westfield
Sports
Australian Institute of Sport
National Football League (NFL)
U.S. Olympic Committee
Technology
Advent Software
Intuit
Microsoft
Telecommunications
Du
Nextel
Singtel
Tourism & destinations
Burj Khalifa
City of Hong Kong
City of Melbourne


Mai mult in Branding, Rebranding
Alte articole din Business:
»
»
»
»
»
»
»
»
»
»