McCann Bucharest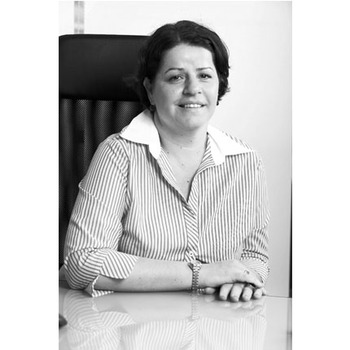 Sagit Tzur Lahav, CEO
In today's world everyone wants to be everything for everyone. Yet, take a closer look and you'll realize the best brands are not for everyone. They realized great marketing means that sometimes you have to sacrifice.

That's also valid for us: we know we cannot work with all the clients in the world. Nor can we hire anyone who doesn't have an unending enthusiasm for innovation and digital advertising, or for our work – although we are terribly flattered when invited to pitches or assaulted with job applications from all over the world.

That's why we took the hard way and will tell you when you should NOT WORK WITH US.

For a start DON'T WORK WITH US if you think you don't have a problem. If your market share is growing and you see no real threats. If there's nothing to keep you awake at night. If there's no storm looming at the horizon. (Or if you are Google, as a matter of fact…) DON'T WORK WITH US.

If you know exactly what your problem is. DON'T WORK WITH US. Truth is you might be so keen about your truth that you would lead both on the wrong track. Or to a fight. Neither would be a good result.

If you don't like arguing. DON'T WORK WITH US. If you like to see a meeting room full of banging-head-puppies. If you'd rather sacrifice the truth, than the elephant in the room. DON'T WORK WITH US.

Seems obvious, but we have to say it: DON'T WORK WITH US if you're looking for safe work. We hire the best talent under the promise to do real, full scale famous campaigns, not "under-the-radar-award-projects". And we're not going to let them down.

Finally, DON'T WORK WITH US if you want us to do another "American ROM". Or another "Vodafone Library". We keep telling people there's only one ROM in this world and ROM and only ROM had the authority to challenge Romanians' patriotism. Same for Vodafone and Coca-Cola. Call us crazy, but we like to reinvent the wheel every time we have a new challenge.

MCCANN WORLDGROUP

McCann Erickson operates 180 offices in more than 120 countries and boasts a client roster that includes preeminent global marketers and many of the world's most famous brands. The agency is a unit of McCann Worldgroup.

McCann Worldgroup delivers marketing solutions that transform brands and grow businesses. The company is comprised of a collaborative roster of best-in-class agencies that emphasize creativity, innovation, and performance, including McCann Erickson (the world's largest advertising agency network); MRM (digital marketing/relationship management); Momentum (experiential marketing); McCann Health (professional/dtc communications); Craft Worldwide (global production); UM (media management); Weber Shandwick (public relations) and FutureBrand(consulting/design).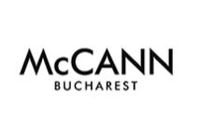 Tip companie:
Advertising / Full Service / Integrated
Acoperire:
National
Oras:
BUCURESTI
Adresa:
Str. Jules Michelet 3
Tel.:
(+ 40 21) 232 37 27
E-mail:
Website:
Competente / Domenii Expertiza
Competente pincipale:
Creatie, Strategie, Media, Direct Marketing, PR, BTL
Info Companie / Retea / Finaniciare
Anul fondarii:
1991, sub numele Clip Advertising
Afilieri:
1995, McCann Worldgroup
Cifra de afaceri:
2004: 26,2 Milioane EUR
2005: 42,8 Milioane EUR
2006: 55 Milioane EUR
2007: -
*Estimarea companiei, in EUR la cursul mediu
Team / Echipa
Numar angajati:
180
Business:
Beatrice Iftimi, beatrice.iftimi@mccann.com
Jobs:
Irina Iliescu, irina.iliescu@mccann.com
Public Relations:
Carmen Bistrian, carmen.bistrian@mccann.com
Clienti: Advertiseri / Marci(servicii oferite)
Clienti:
International Grup/Companie mama:
Interpublic Group
Local Grup/Companie mama:
McCann Worldgroup Romania
Limba:
English, German, French, Romanian