Start inscrieri la New York Festivals Radio Awards 2019
Joi, 17 Ianuarie 2019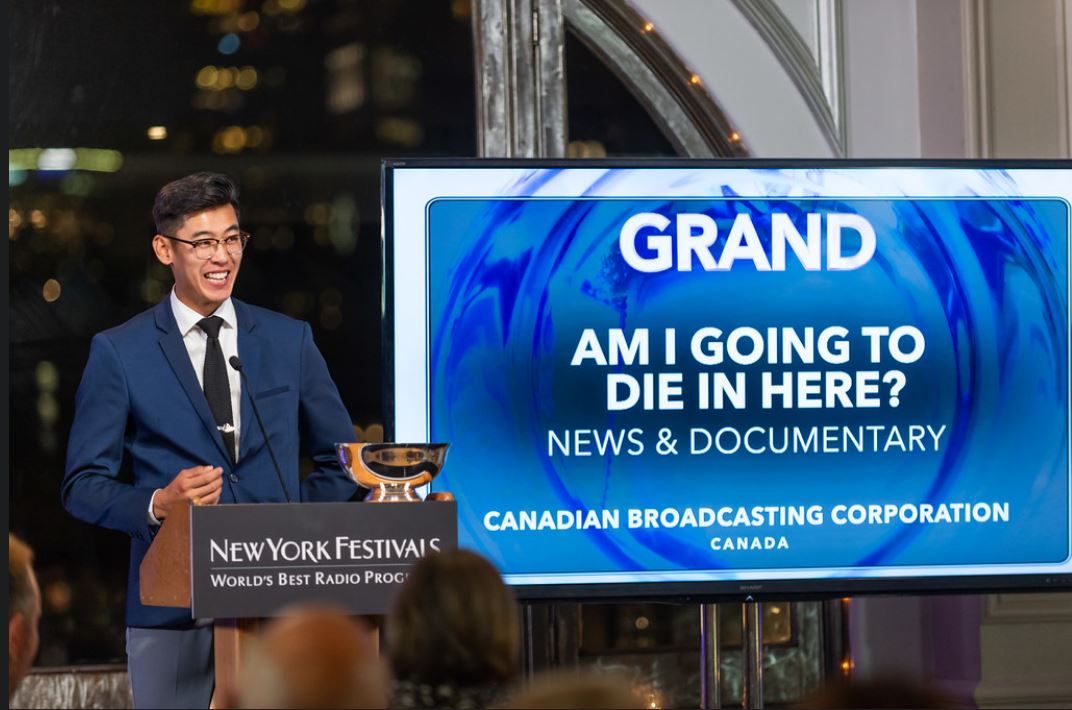 Credit: New York Festivals Radio Awards
Albert Leung
Producer, Canadian Broadcasting Corporation
Grand Trophy Winner: Campus "Am I Going To Die Here?"

adplayers. Iulian Toma
Competitia internationala New York Festivals Radio Awards 2019 a dat start inscrierilor. Potrivit unei informari a cunoscutului festival de radio, in acest an intrecerea are mai multe categorii de concurs decat oricand.
Printre categoriile de concurs ale intrecerii se numara: Live News Special, Coverage of Breaking News & Ongoing News, News & Documentary Podcast, Special Report, Best Investigative Report, News Analysis/Commentary, Best Interview, News Magazine, Sports Coverage, Sports Feature, Best Newscast, Human Interest, Heroes, Best Legal Reporting, Sports Newscast, News Feature, Best Nonfiction Series.
La acestea se adauga noile categorii 2019: Best Audio Book – Children's, Serialized Podcast, Companion Podcast, Best Digital Esports, Narrative/Documentary Podcast, Human Rights Documentary.
Grand Trophy, Production Company of the Year, Broadcaster of the Year, UNDPI, Gold, Silver sau Bronze in categoriile de programe vor urca pe scena la gala de premiere New York Festivals Radio Awards 2019 ce va avea loc luni, 24 iunie 2019, la Manhattan Penthouse, New York City.

Mai mult in Festival, Media,
Alte articole din Eveniment:
»
»
»
»
»
»
»
»
»
»