McCann PR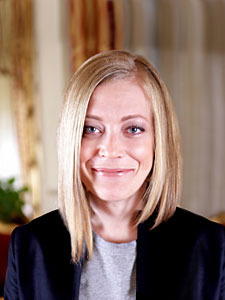 Imola Zoltan, Managing Director
Itís all about self-expression and everybodyís social right to beautiful things. You remember stories that just make us smile. You trust stories that make us feel part of something bigger, stories that provoke and engage. You are thankful for stories that
Be it interesting articles, photos, researches, debates or music videos, documentaries, books, stand-up comedy shows, art exhibits, stunts. In the sharing economy, content is the new currency. No more PR campaigns, what we do is make meaningful communications: telling a brandís story with truthful human messages, packaged in good design and delivered in any and all available media. In todayís media landscape, where traditional media lack the means and the credibility, weíll help our clients redefine their relationships to mass-media and own the media, instead of renting them.

FORESIGHT
data analytics, research, news room
Any empathic brand that has a customer-centric mindset needs data and insights to create that good content with a purpose. Over 90% of all information out in the world has been generated in the past few years and we create 2.5 quintillion bytes of more data every single day.
Not only do these data come in great volume, but at great velocity and in great diversity as well, from roadside sensors to public data, to online activity to posts on social media to records of online or offline purchase records, to cell phone GPS data etc.
Extracting value from all these vast amounts of data will be the greatest competitive advantage. To be able to help our clients get a deeper understanding of consumer sentiment and behavior, we partnered with leading data management and data analytics companies.
Together with our collaborators, we commit to the challenge of introducing our clients to the best platforms for the architecture, collection and analytics of their business-relevant big data.
We have also created our own Newsroom division. Constantly plugged into the social and cultural zeitgeist, we spot real-time communication opportunities for our clients, even anticipate tendencies and attitudes to which we give meaning through scientific research.

INSIGHT
creating context for the right distribution
Our job is not done when content has been created. No matter how good, content requires a captive audience. So we have to make sure content has the right distribution among the myriad of technologies and channels people use to connect and interact.
With the help of our partners, we interpret all the data, turn the resulting information into actionable insights and create the right context for our content. Thatís how we make sure content goes to the right person, at the right moment, on the right channel, in the right format.

EXCITEMENT
driving and nurturing passion
The times we live in are ripe in knowledge, so we've set about devising ways to curate that knowledge and make it a habit. Our PR consultants and strategists work with event experts, social media specialists, pop culture aficionados, designers and copywriters. We foster innovation through collaboration with creative industries and aim to turn it into authority.
Content PR also requires an eclectic set of skills, so we've redefined our team to bring out the best talents in everyone.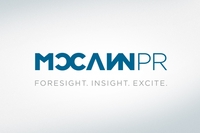 Tip companie:
Public Relations
Acoperire:
National
Oras:
BUCURESTI
Adresa:
Tel.:
(+4021) 302 25 00
E-mail:
Website:
Competente / Domenii Expertiza
Competente pincipale:
We combine research with search, strategy with implementation, editorial with creative. Strategy, Integrated communications, Media relations, Community relations, Spokesperson training, Sustainability strategy, Social and mobile content, Creative & design
Info Companie / Retea / Finaniciare
Afilieri:
a Weber Shandwick affiliate company
Team / Echipa
Numar angajati:
13
Clienti: Advertiseri / Marci(servicii oferite)
Clienti:
Coca-Cola Romania, Coca-Cola HBC Romania, Carrefour, Nestle, Heineken, ExxonMobil, City Insurance, Microsoft, UPC, HTC, Electronic Arts, Honeywell, NEPI Rockcastle, Engie Romania, Metropolitan Life, MSD Romania, Nespresso, Janssen Romania, Reteaua Privata de Sanatate Regina Maria, Strauss Romania, GSK Romania, Secom, Medtronic, Tezyo, Impact Development.
Limba:
English, French