I.M. Smite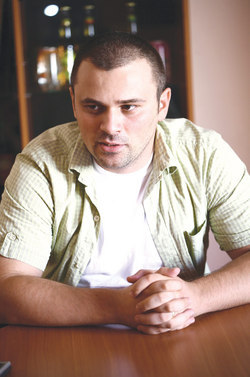 Florin Maxim, Managing Director
We're referring to that 'outside the box' view each brand needs related to its daily experience. I. M. Smite is pure marketing vision in advertising creativity, originality and applicability.
IM Smite thinking:
1. Always be punctual for a meeting.
2. Clients are your partners, not your bosses.
3. If you have a pertinent opinion say it. Otherwise just listen. You may learn something.
4. Trust God with your life, but don't blame him for your choices.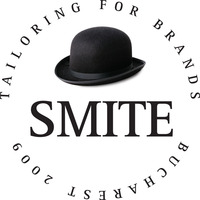 Tip companie:
Advertising / Full Service / Integrated
Acoperire:
National
Oras:
BUCURESTI
Adresa:
Grigore Alexandrescu 87
Tel.:
0731.144.133
E-mail:
Website:
Competente / Domenii Expertiza
Competente pincipale:
Marketing Consulting, Brand strategy, DTP, Production, Creative concepts, BTL concept/implementation
Info Companie / Retea / Finaniciare
Anul fondarii:
2007
Cifra de afaceri:
*Estimarea companiei, in EUR la cursul mediu
Team / Echipa
Numar angajati:
14
Business:
Florin Maxim - Managing Director
Clienti: Advertiseri / Marci(servicii oferite)
Clienti:
City Grill Group (City Grill, City Cafe, Caru cu Bere, Hanul Berarilor, Trattoria Buongiorno, Cantina, Bundetot, Backwerk), Salitos, Effect, Mojo, Castrol, Animax Pet Shop.
Limba:
English, German, French, Romanian