Media Consulta International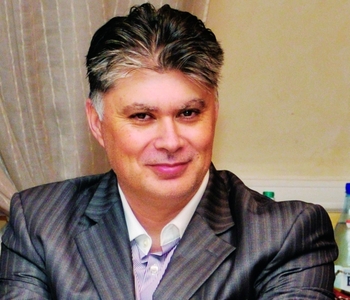 Mihai Craiu, CEO
Media Consulta International este o agenţie de publicitate full service care activează de opt ani pe piaţa din România pentru clienţi locali şi internaţionali, sub coordonarea acţionarului majoritar, Mihai Craiu.
Media Consulta International propune soluţii integrate de business consultancy: start-up, consultanţă juridică, fiscală, de marketing şi vânzări, advertising, research, PR, HR.
Echipa agentiei este formata din oameni profesionisti, cu experinta in domeniul publicitatii, cu pregatire atestata oficial de Uniunea Agentiilor de Publicitate din Romania (UAPR), Asociatia Romana pentru Masurarea Audientelor (ARMA), International Advertising Association (IAA), Ascociatia pentru Radio Audienta (ARA) si alte organizatii si asociatii ce furnizeaza servicii de media de prestigiu din Romania.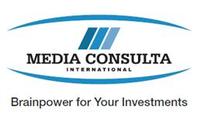 Tip companie:
Advertising / Full Service / Integrated
Acoperire:
National
Oras:
BUCURESTI
Adresa:
Emanoil Porumbaru nr. 89, Sector 1, Bucuresti
Tel.:
031-425.69.85
E-mail:
Website:
Company Presentation:
Competente / Domenii Expertiza
Competente pincipale:
Advertising, Full Services, Business Consultancy
Info Companie / Retea / Finaniciare
Anul fondarii:
2003
Afilieri:
The International Advertising Association , Asociatia Romana pentru Masurarea Audientelor
Cifra de afaceri:
*Estimarea companiei, in EUR la cursul mediu
Team / Echipa
Numar angajati:
20
Business:
Alina Florescu
Public Relations:
Alexandra Ganea
Clienti: Advertiseri / Marci(servicii oferite)
Clienti:
Ardaf, Siveco, Vienna Insurance Group, GENERALI PPF Investments, Raiffeisen Bank/Merill Lynch, Thomasville, Business and Strategies Europe, Currie&Brown, Erste Bank, Energy Holding, Consiliul National de Formare Profesionala a Adultilor, Autoritatea Nationala pentru Cercetare Stiintifica, Agentia pentru Dezvoltare Regionala Sud-Est, Universitatea din Bucuresti, Oficiul Participatiilor Statului si Privatizarii in Industrie, Ministerul Dezvoltarii Regionale si Turismului, Institutul Cultural Roman, Ministerul Muncii, Familiei si Protectiei Sociale, Rovere Mobili, Euroins, Asociatia Brokerilor,Bramac, Magnerot.
Limba:
English, French, Romanian
WORK-URI


2009, Decembrie